Investor Relations

Hyperion Bank serves the banking needs of the greater Philadelphia and Atlanta regions. We aspire to be an integral member of our diverse communities by delivering the highest quality service to our customers.
Mission-Driven
We blend historic community banking values with modern technological conveniences. We serve customers with local decision-making made by an experienced team that knows our community. Our team customizes banking services to meet the individual needs of our customers.
To learn more about Hyperion Bank, please contact our corporate office at 215.789.4200, email us, or visit our banking office.
Meet our Board of Directors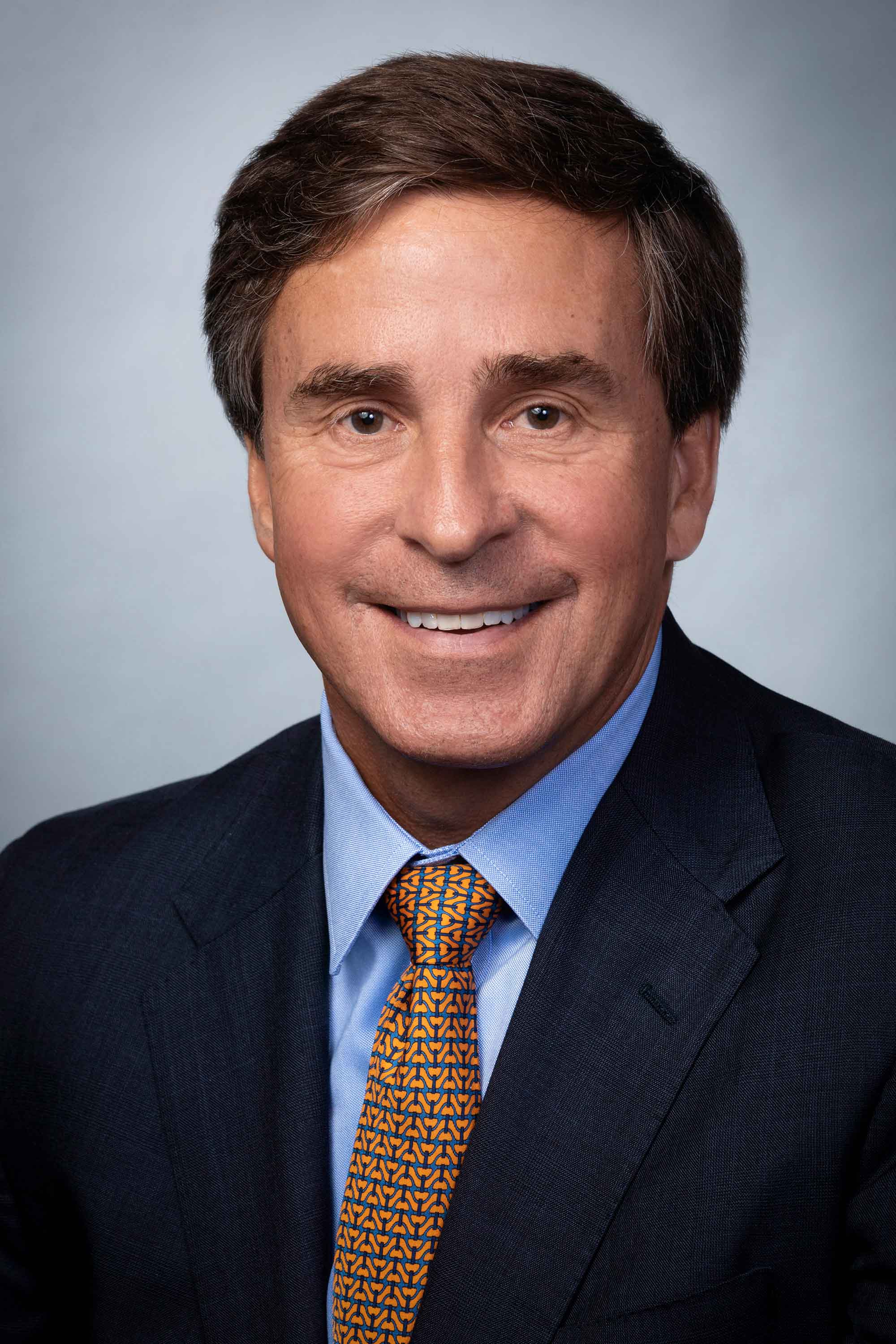 Charles B. Crawford, Jr.
215.789.4185
Louis J. DeCesare, Jr.
215.789.4202
Jill K. Jinks
James J. McAlpin, Jr.
Robert N.C. Nix, III, Esq.
Michael J. Purcell
Lara Rhame
Gretchen M. Santamour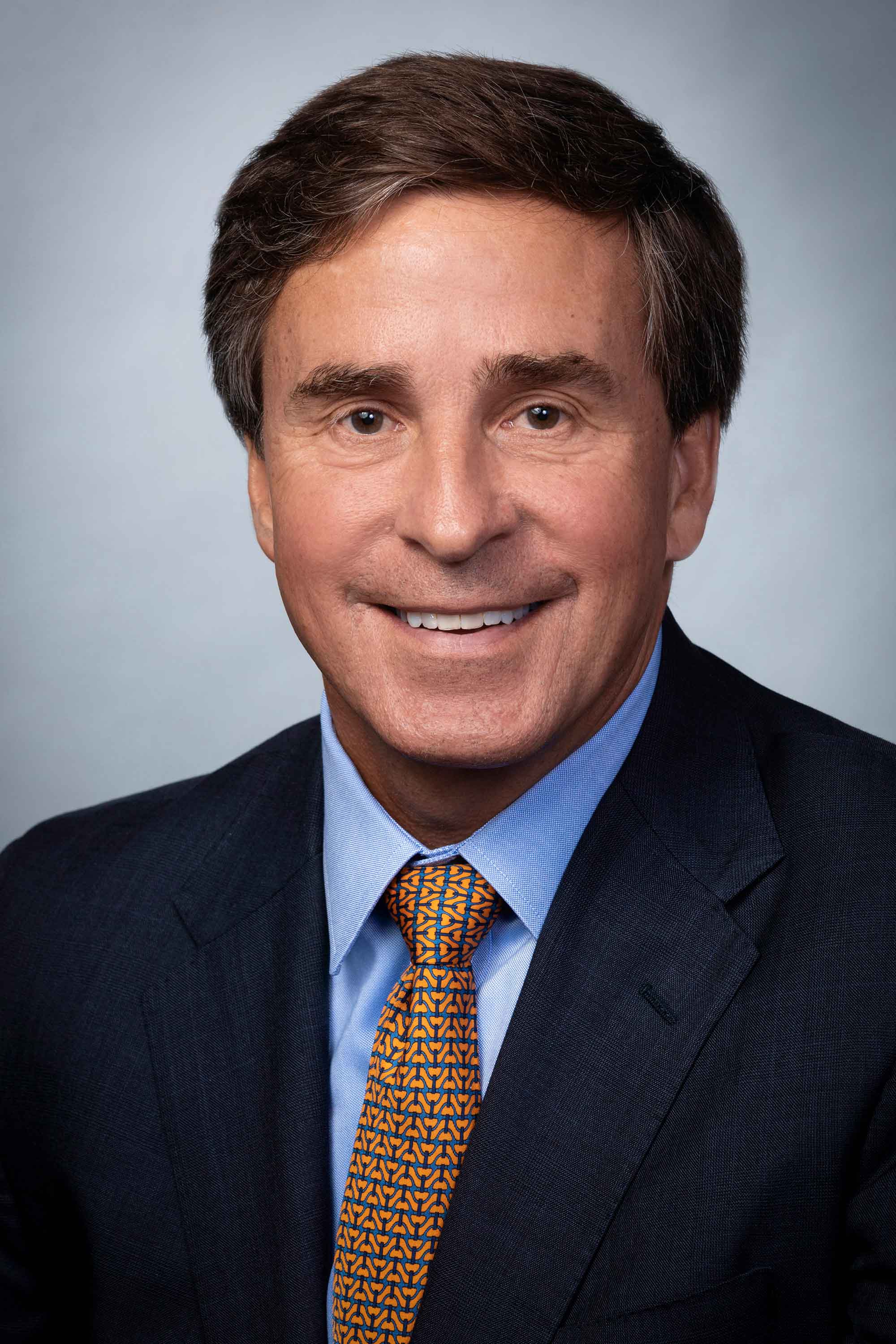 Charles B. Crawford, Jr.
Charles B. (Charlie) Crawford, Jr., is Chairman & CEO of Hyperion Bank. He joined the bank in August 2017 and in 2018 led a significant recapitalization. In 2019 Charlie and his team expanded Hyperion Bank, opening a second location in Atlanta. They also launched Hyperion Mortgage (2020), an Atlanta-based joint venture licensed to lend in Georgia, Alabama, Florida, New Jersey, North Carolina, Pennsylvania, South Carolina & Tennessee.
Hyperion's revenue growth led to its inclusion in the Philadelphia Business Journal's "Soaring 76" list of the region's fastest-growing businesses for 2020, 2021 & 2022. (Hyperion is HQ in PHL.) In June 2022, Charlie was recognized with the Pennsylvania Association of Community Bankers (PACB) Banker of the Year Award, honoring a banker who makes an above-and-beyond contribution to PACB and community banking statewide.
And for the second year in a row (2022 & 2023) Charlie was named one of the Georgia Titan 100, recognizing the state's Top 100 CEOs & C-level executives. A champion of community banking for 30+ years, he previously founded three thriving banks in Atlanta. In 2016 Private Bank of Buckhead – one of the community banks founded & helmed by Charlie – was included in the Inc. 5000 list of fastest-growing private companies. He completed the successful merger of that bank and its mortgage division into a southern U.S. regional bank in 2017. He is frequently speaks on banking & related topics and is quoted about same, in media outlets ranging from American Banker and Independent Banker to U.S. News & World Report.
Charlie holds undergraduate degrees (B.A. in Economics & B.S. in Management) from the University of Pennsylvania and The Wharton School of Business and earned his MBA from Georgia State University. He is a graduate of the LSU School of Banking and Leadership Atlanta. For the second academic year Charlie is teaching Scaling a New Venture in Georgia State's Entrepreneurship & Innovation Institute. And he was recently named to the Advisory Board for the Fischer-Shain Center for Financial Services in the Fox School of Business at Temple University.
Charlie serves on the boards of the Community Bankers Association of Georgia and PACB (Vice Chair), also serving on the latter's Diversity Task Force. He is a member of the Young Presidents' Organization and serves on the board of the Chief Executives Organization, for which he also is on the Executive Committee as International Chair of Finance. Charlie is a member of Rotary Club of Atlanta and serves on the Atlanta Board of Advisors for CareerSpring.
He is a director of McKenney's, one of the country's largest mechanical contractors; he also is an advisor of CDE Services, a tech-driven POS solutions provider. In addition to Hyperion Bank's Board, Charlie serves on the board of Hyperion Mortgage. He has been honored with awards for Entrepreneurship and for his service on numerous nonprofit boards, including the J. Mack Robinson College of Business (Georgia State University), The Carter Center (Board of Councilors), the Georgia Tennis Foundation, the Atlanta History Center, the Buckhead Coalition (Treasurer) and the Atlanta Track Club (Chair).
Louis J. DeCesare, Jr.
Lou DeCesare , President and Chief Operating Officer of Hyperion Bank, has delivered commercial banking services at community banks throughout the greater Philadelphia region for more than 30 years. In his long executive career, Mr. DeCesare has led relationship management teams that support new and established business owners, and consumers, by providing personalized financing, as well as deposit and cash management services. Mr. DeCesare draws upon his extensive banking experience to be creative in customizing bank products and services to meet the individual needs of Hyperion Bank customers.
Mr. DeCesare joined Hyperion Bank in 2013. Gladly returning to his neighborhood roots, as he was born on Girard Avenue just blocks from the Bank's location. Raised in Northeast Philadelphia and Lower Moreland, Mr. DeCesare stayed local to earn both a B.S. in Business Administration and a M.B.A. from LaSalle University. Mr. DeCesare is active in a variety of community organizations.
Jill K. Jinks
Ms. Jinks, CPCU, ASLI is Chief Executive Officer of Insurance House Holdings, Inc., Atlanta, and has more than 40 years of property and casualty experience. IHH, Inc. is the holding company for a regional insurance company and a specialty insurance broker specializing in exotic and unique insurance needs. Ms. Jinks has served on numerous boards, including as Trustee for Stetson University; she was also a Founding Director on the Board of Private Bank of Buckhead. An avid sailor, she holds a US Coast Guard 100-ton Merchant Mariner credential. She also actively fosters and rescues boxers with Atlanta Boxer Rescue. Ms. Jinks is pursuing a PhD at the University of Georgia, where she studies complexity and chaos theory.
James J. McAlpin Jr.
Jim McAlpin is a Partner in the law firm of Bryan Cave Leighton Paisner and leader of the firm's Financial Services Client Service Group. The Financial Services Group represents banks and other financial services entities throughout the United States. It is annually ranked as a national leader in merger and acquisition transactions, as well as public and private capital issuances in the financial services industry. Jim has broad experience in the areas of corporate and business law.
In addition to his work in the financial services industry, he has extensive experience in representing private companies, including family owned entities, in connection with capital and acquisition strategies, board disputes and dissident shareholders. He counsels private companies and banks on corporate governance matters, regulatory issues, strategic planning and succession planning. Jim has expertise in the duties, responsibilities and fiduciary obligations of corporate directors and he regularly represents boards of directors and special committees.
Jim is a nationally recognized speaker at financial industry conferences and contributes regularly to publications on bank and corporate governance related topics. He is also often quoted in banking industry publications. Jim served as Chairman of Powell Goldstein LLP from March 2004 until its combination with Bryan Cave LLP in January 2009. He subsequently served on the Executive Committee of Bryan Cave until October 2014. He received a J.D. from the University of Alabama in 1984, and graduated, cum laude, from the University of Alabama in 1981, with a B.S. in Business Administration.
Robert N.C. Nix, III, Esq.
Mr. Nix, Founder and President of Pleasant News, Inc (PNI), is an airport concessionaire and management services operator with over 20 years of diversified project management, distribution, food and beverage operations and retail operations experience. Mr. Nix continues a legacy in Philadelphia as a third-generation innovator and ground-breaking leader in the Philadelphia community. PNI started as a small entity in 1995; Mr. Nix has grown the company into an airport concessionaire business that operates in 15 states. PNI is currently involved in over $10 million of projects under construction, including Philadelphia Airport. Duty-Free Shops in the Philadelphia International Airport, a multi-million dollar project, is perhaps PNI's most prominent and visible project. Mr. Nix's experience operating in airports makes him a desirable partner, specifically his understanding and adherence to the stringent guidelines for airport operations. PNI has an established human resources team that is practiced in overseeing rigorous background and reference checks
Mr. Nix serves as counsel for the Law Firm of Obermayer Rebmann Maxwell and Hippel. Mr. Nix also serves as Board Chairman for Merakey, a non-profit corporation that provides addiction, autism, IDD, juvenile justice, MH and MR and children's services. Mr. Nix also serves as a Board Member for Franklin Square Investments (FSIC), a business development company providing second-tier lending services to Fortune 500 companies. Additionally, he is on the Board's Audit and Nominating and Governance Committees. For the past 30 years, Mr. Nix has held a seat on the Board of Revision of Taxes, and currently serves as the Secretary for the Board. Mr. Nix has been honored by the Philadelphia Business Journal as an Outstanding Director. He has also received the Philadelphia Bowl for his services rendered during his tenure as a member and later as the President of the Fairmount Park Commission, the Award for Distinguished Service, proclamations from the U. S. House of Representatives, Governor of the State of Pennsylvania and Philadelphia City Council. Mr. Nix holds a Bachelor of Science degree in Economics from the University of Pennsylvania and a J.D. from the Nova Law Center in Ft. Lauderdale, FL.
Michael J. Purcell
Mr. Purcell has significant expertise in accounting and auditing; financial reporting; mergers and acquisitions; capital sourcing; and due diligence, gained in more than 36 years of professional experience with Deloitte & Touche LLP, where he served as Audit Partner and the Philadelphia Office leader for Deloitte's middle-market and growth enterprise services. During his career, Mr. Purcell served multi-national and Fortune 500 companies representing various industries including financial services companies, as well as other prestigious public and private companies. He also serves or has served as interim and/or acting CFO for several private companies.
Mr. Purcell is presently a Value Creation Partner (Finance) for the New Spring Capital Family of Funds. In this capacity he provides guidance to management regarding new investment opportunities, and assists New Spring's management team with operational, financial, and strategic due diligence. Mr. Purcell has particular experience working with and serving on audit/finance committees and Boards of Directors for numerous for profit and nonprofit organizations. He is a Past President of the Philadelphia Chapter of the Pennsylvania Institute of Certified Public Accounts (PICPA). Mr. Purcell received a B.S. from Lehigh University and a M.B.A. from Drexel University.
Lara Rhame
Ms. Rhame is Chief U.S. Economist at FS Investments, Philadelphia, where she analyzes developments in the global and U.S. economies and financial markets. FS Investments is a leading asset manager dedicated to helping individuals, financial professionals and institutions design better portfolios. Rhame's fresh take on macroeconomic issues helps inform and develop the firm's long-term views on the economy, investment trends, and issues facing investors. Ms. Rhame serves on the Boards of the Economy League of Greater Philadelphia and Starr Garden Park.
Gretchen M. Santamour
Ms. Santamour is a Partner in Stradley Ronon, a Philadelphia law firm, where she is a member of the firm's Finance Practice and Business Reorganization and Bankruptcy Practice groups. She focuses her practice on business restructurings, loan workout, loan documentation, bankruptcy, collection, and foreclosure litigation. Stradley Ronon helps private and public companies, from small businesses to Fortune 500 corporations, by providing pragmatic, value-driven legal counsel. Ms. Santamour serves as the President of the Board of the Education Law Center, and serves on the Board of Trustees of Arcadia University.