Consumer Credit Cards
Choosing the right credit card is easier than ever. Whether you want to pay down balances faster, maximize cash back, earn rewards or begin building your credit history, we have the ideal card for you!
No matter which card you choose, you'll enjoy important features like:
Convenient and Flexible Purchasing Power. Accepted at millions of location worldwide
Mobile purchasing capability for added convenience
Zero Fraud Liability.* You won't be liable for fraudulent purchases when your card is lost or stolen
Cardmember Service available 24 hours a day/365 days per year
Plus much more!
Let Us Help
215.789.4200
Cardholder Customer Service
For questions about your account or to report a Lost or Stolen Card 24-Hour Cardmember Service: 800-558-3424
MasterCard® Debit Card
Convenient, faster, and more secure than cash or checks, our Debit Cards give you the power to make purchases wherever MasterCard is accepted, as well as easy access to thousands of ATMs worldwide.
When you use your secure Debit Card, funds are withdrawn directly from your designated Hyperion Bank deposit account. For state-of-the-art security, all Hyperion Bank Debit Cards are issued with EMV/Smart Chip technology embedded in every card.
Merchants may also offer a "cash back" option when you use your Debit Card for in-store purchase transactions, so you can withdraw cash when you shop and save a trip to an ATM.
Instant issue debit cards are also available in our retail branches for convenient replacement cards in the event of a lost or stolen debit card.
FREE Mastercard® Debit Card, with no Hyperion Bank fees when you use your debit card at any domestic ATM. other financials institutions may charge ATM fees when you use your Hyperion Bank debit card at their ATMS. if other U.S. Banks charge a fee for your debit card at their ATMS, we'll rebate domestic ATM fees up to $25 per statement cycle.
Hyperion Bank charges 1% fee on all international debit card transactions.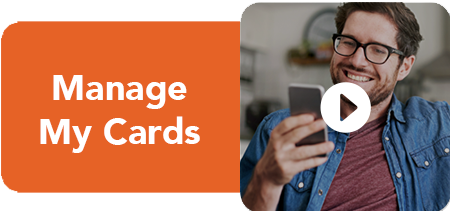 The creditor and issuer of these cards is Elan Financial Services. pursuant to separate licenses from Visa U.S.A. Inc., and Mastercard International Incorporated. Mastercard is a registered trademark, and the circles design is a trademark of Mastercard International Incorporated